I am, without a doubt, confident in assuming that we've all crossed paths with some type of political issue. Especially with this recent election, politics seems to be involved in every conversation in America. Wherever we turn, there's an issue or cause calling for our attention and support. It's almost impossible to keep up.
If you're like me, there are several issues that you want to support. Matter of fact, there may even be some things that you are upset with and want to change now. But, how?  What more can you and I do than sharing a post or two? Where do we start?
VINAs, CHANGE IS MADE THROUGH ACTION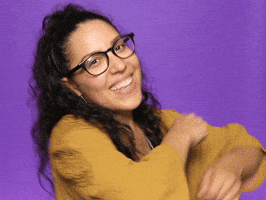 Regardless of your political stance (conservative, liberal, and everything in-between), getting involved is key to creating change.  Politics may seem like a difficult dance to follow, but I encourage all you vinas to get up and get groovin' onto the political dance floor. Here's what you can do:
READ UP AND DO RESEARCH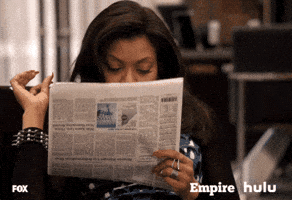 The internet and social media have made it easy to get information. However, there are several clickbait and not-so-accurate sources out there that will cause more damage than good. If you come across an article or issue, READ UP! Not everything is what it seems to be. Fact-checking can help dissolve any confusion or bias. Don't rely on just one source, check out multiple sources to get the facts straight. Who wants to get upset over false rumors?
REACH OUT TO YOUR LOCAL POLITICIANS
Of course, we always hear about our presidential elections, Congress, and other federal officials. However, state and local governments are SUPER important for getting your voice heard and being involved. Find out who your state officials are and what their goals are. Make sure you become aware of your 
local election dates
 and get registered to vote. If they have public meetings, be sure to attend! Rally up with your local officials on issues and plan events for awareness and action. If there is anything you are concerned about, writing a letter is also a great way to get your local officials' attention. Let them know you are here and you care!
JOIN ORGANIZATIONS
Local and national organizations are great for getting involved! They work by providing a support system and have set goals on accomplishing change. Non-profits, political parties, and community groups are always in need of people who have the desire to make a difference. If you're a vina in college*, be sure to hit up that club roaster and see what's poppin'! Many universities and colleges have organizations that focus on special interests or political groups.  Other great clubs to join are cultural groups or those that focus on empowering certain communities, they can help you be connected with like-minded peers.
*If your school doesn't have a club directed towards your needs, start one up!
DONATE
DONATE, DONATE, DONATE! It may not make the world go 'round, but money does further achievements and brings in resources for movements, non-profits, and groups alike. If you can't donate money, donating your time by volunteering is also a great way to get involved. 
WE TALK, BUT SOMETIMES WE NEED TO LISTEN
If anything, be a listening ear. Give people a chance to voice their concerns and feelings. It may feel like a lot of these issues don't hit home, making you feel reclusive. However, that's not always true. Many of the current issues may affect a classmate, co-worker, a friend, or even family. They may even be able to help you understand more and find out ways to be involved.
There are still more ways to get involved, but I hope this article helps you get revved up! Be aware and be the change!
P.S. Shoutout to my vina, Priscilla, for giving me great advice on this topic!
(Feature image via The Crafted Life)