'I Touch Myself' by The Divinyls became a big hit in the 1990s, talking about the beauty of masturbation. And on average, women masturbate twice a week, which is totally awesome. So the question is: Why aren't more women talking about their self-pleasuring?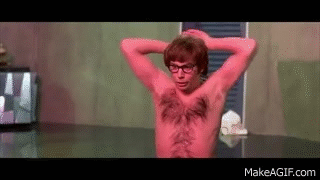 Back in the 1700s, women might've been scared to speak up because history led some to believe that masturbation would result in a large amount of grief—anything from depression to possible death. In fact, the idea of masturbation was so largely frowned upon that cures were invented and practices came into play so that people would avoid masturbating altogether.
Thankfully, now we now know that those theories are 100% untrue and completely opposite to what a wonderful tool masturbation can be in your life.
Men and women, young and old, people in relationships, and those that are single, all masturbate. The act of masturbating can relieve stress, lower blood pressure, and stimulate creativity while helping a vina reconnect with her body.
Most vinas are busy talking about their significant other, kids, work, school, pets or the latest episode of The Bachelorette. Few vinas are talking about how their fingers did some strategic walking in the clitoral region after this morning's shower. Why bother bringing it up? Saving face of embarrassment and mortification, a vina will withhold her self-pleasure ritual and keep what could possibly be her most exciting moment of ecstasy to herself.
Breaking the ground and bringing up masturbation is totally cringe-worthy. We get it! Masturbation talk is definitely worth that pint of ice cream sitting in the freezer that will calm your nerves later. But we should encourage vinas to be open with their self-pleasure.
HOW SHOULD A VINA SHARE HER MASTURBATION MOMENTS?
Find trustworthy vinas. The topic is not going to appeal to everyone, but knowing your audience will make the discussion flow better. You will feel more comfortable talking about your self-intimacy with people who can see you without casting judgment.
Be playful. Masturbating is not about finding the exact location, time, and date of the volcanic-erupting climax. It's a fun and satisfying way to explore your body and feel comfortable with yourself. A smile or giggle while giving a tip or trick will go a long way. Your comfortable nature will have other friends feeling secure enough that soon they will be sharing their secrets, too.
Do it for yourself. Obviously your fiery fingers and voracious vibrators are taking care of you just fine, but share your masturbating moments to feel better about yourself. Having the confidence to go where no vina is willing to go is empowering. You're reclaiming your body and your womanhood and should feel proud of taking care of business on your own.
Talking about masturbation is not as common as it should be amongst your circle. Being confident and open about your experiences may surprise you with how many more vinas want to bring up the subject. So let's get talking!
We all need those vinas in our lives who we can talk about anything with! Start swiping.