Summer is finally upon us and with that comes one of my favorite things: beach reads. But if you're like me, you're too busy. How can you get yourself to read more? Here's some little hacks that I've used in the past, and to great avail!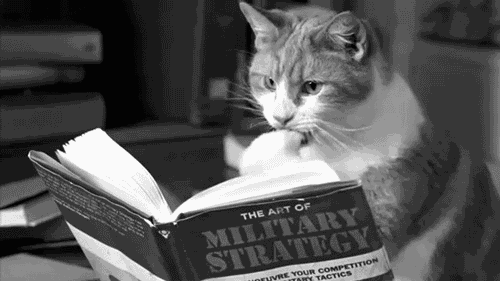 GET A KINDLE, OR USE THE APP 
Although I'm a lover of physical books, I carry my Kindle with me everywhere. It's always in my purse or backpack. And if I don't have it with me, I use the Kindle app on my phone. A Kindle is a great way to pick up and read whenever. I never lose my place, as it keeps it for me. It has built-in settings that tell me how much longer I have in any given book or chapter. I can highlight different passages and make my own notes. And they're so lightweight! I've found this is such an easy way to read a bit while I'm waiting for my latte, or during a short break between meetings.
JOIN A BOOK CLUB✌
What better way to really lose yourself in a book and get yourself to read more than to read with your best friends? Read along with the VINA picks (see this months pick here) or pick another that you and your vinas have been desperately wanting to read. Read the book throughout the month and then discuss it as you go, or get together for a book club meeting (or dinner party) at the end of each month. It's a great excuse to read, learn, and have fun with your vinas. You will all have a different take away from every book; you may find more symbolism within the text that you can share with each other. Imagine the awesome conversations that await!
READ BEFORE BED 
Bedtime is all about self-care. A few chapters of reading to calm your brain down, while preparing your imagination for some awesome dreams when you fall asleep. We've all heard about what our phone screens do to our brain (turn them to mush or whatever), so rewire yours a bit by stepping away from the screen for 30 minutes to an hour before bed. Chill out with a book and a glass of water (always hydrating). Your brain won't be overstimulated by the LEDs this way, and this is the easiest way to drift off to sleep. This fact is easy enough to prove: how many of you find it hard to stay away when reading before bed? It gets you right in the mood for sleepy time; and I know if I'm checking any of my social feeds right before bed, I can't seem to put my phone down.
TRACK YOUR PROGRESS–GET SOCIAL WITH IT 
I find that I really love the social aspect of reading as well as the progress tracking and virtual bookshelf building that I can do with Goodreads. You can set goals for yourself and track how you're doing. Additionally, you can add your friends and really keep up the social aspect of reading even if you can't be all together for a VINA book club.
Litsy is another great social book-sharing app. It's kind of like Instagram for people who really love books. I've found great reading recommendations from both places! And if you love to show off how much you read, it's always fun to post a cute pic of your book on Instagram as well. If you decide to read along with the VINA picks, make sure to tag it with #VINAbookclub.
MAKE READING A PART OF YOUR SELF-CARE
We hit the gym religiously. We take hour long bubble baths. We go to yoga. Why not add reading into those critical self-care moments? You could read while on the treadmill or in the bath; give yourself an hour a week (at least, and it doesn't have to be all at once) where you cozy up in a quiet place and escape into a book. For how fast-paced our society is, reading is a great way to slow down and take some time for yourself.
Best of luck with these tips, vinas. Feel free to add me as a friend on Goodreads! And share your favorite book in the comments below!
Don't forget to download the Hey! VINA app to find some fun vinas wherever you go (and maybe another couple of book worms).
(Feature image via tenor)
SaveSaveSaveSave