Picture this: you are working really hard, long hours, doing complex work, and rolling impossible deadlines. Your immediate boss, while nice, does not recognize your significant efforts, and you can tell  you're moving nowhere fast. Worse still, you feel miserable as you take your commute each day and feel like your big goals are drifting further and further away.
Now picture this: working in a team that is collaborative, aligned with your values and acts as a source of almost (it is still work, after all) constant joy. You have a management team that promotes you within six months. You are operating in that sweet spot of purpose, value, and progression. You might feel stressed, but the work you are doing feels important to you and to others; it is aligned with your big goals, and you feel adequately financially and emotionally recognized for your efforts. You feel empowered to take bigger risks for your own development within this safety net.
Both of these vinas are me, separated by only about six months. I'm going to share how I went from one version of myself to the other.
ASSESS THE SITUATION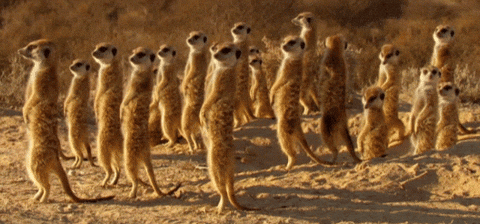 Now, time for real talk. I stayed in my role for far too long. I envisioned how this role was going to provide a stepping stone into the next and how it related to my long-term aspirations. The rational part of my brain helped mask what lay underneath – the fear of the unknown.
For me, upping and leaving a well-paying job early in my career was simply a no-go. This is probably the same for most people. This deterred me from seeking out development opportunities within the company that could help me in the long run.
I received some feedback from a senior leader in my organization; they gently prodded me towards making a change, but fear held me back. It wasn't until I was a completely burnt-out, crying-in-the-office hot mess that I decided to take action.
My advice is to constantly check in with yourself about your current situation and how it will assist you in developing skills, networks, and experience. Establish a timeframe for achieving those goals, and begin projects inside or outside your role to assist you in leveraging to the next step.
KNOW YOUR VALUES AND LET THEM GUIDE YOUR GOALS
The single biggest functional difference between my two roles is that one was directly related to my values, and the other was merely neutral.
Prior to my long overdue temper tantrum, I had recently evaluated my values and identified how they related to my goals. For me, my two biggest values are gender equality and philanthropy. When I looked at my current role, the activities I loved the most were organizing charity events and arranging women's networking opportunities. Neither of these were appraisable parts of my role; they were add-ons.
So, when my sponsor (see 3) who had just patiently listened to me rant for an embarrassing amount of time asked me, "Well, what do you want to do, and who do you want to work for?," the answer was obvious. I wanted to keep working in the public sector, but I wanted to focus on policies and programs that would make a positive impact on women's lives. So, I ask you nicely, "What do you want to do, and who do you want to work for, and why?" 
Identifying your values and relating them to your career will require reflection and honesty with yourself. I started with thinking about a personal motto or brand, if you will. I then identified five core values that drove me and mapped out goals that aligned with each of them. Some of these were personal (i.e. creating greater connections and a sustainable lifestyle), whereas others were career- and purpose-oriented (contributing to a more equal future).
GET SUPPORT – NO VINA LEFT BEHIND
When we are making any change, we need support. No vina should try to go it alone. You need to identify those who have your best interest at heart, and ask them for support.
There are your personal cheerleaders. These people are your best friends, family members, or partner. They know you and can inform you of your best qualities, areas for improvement as well as give you an idea of what would be most fulfilling for the you that they know intimately. I am fortunate to have a supportive partner who is very good at identifying what will and won;t create happiness for me, parents who are tapped into what is anxiety-producing for me, and a number of friends who have similar academic and professional interests as me. They are excellent mirrors with which to check-in with myself.
Then, there are your professional sages. Find mentors that can assist you in making decisions, planning your short- and long-term moves, and connecting you with others. They can also provide you with advice on your professional development or technical skills. I had two powerful women take me under their wings. One was a mentor who provided me with the feedback on areas of improvement and challenged my reasons for staying in my job. The other was a sponsor who actively found me people with whom to discuss my future and recommended me for positions. The dual impact of advice and connection was hugely influential. These women offered themselves to me, something for which I'm very grateful.
The last category is your paid friends. This might not be possible for all vinas, but I would encourage considering this as an option if you are struggling to map out your pathway alone. I had the benefit of three sessions with a professional career coach who assisted  me in mapping out practical steps I could take and identifying areas that she thought were holding me back. Seek out recommendations from those whose opinions you trust, consider online options, and ask questions about what the coach can realistically offer you within your budget.
ASSESS HOW REALISTICALLY YOU CAN LEVERAGE YOURSELF INTO A NEW ROLE
It is now essential for you to understand what your value-add is and what you can do to make yourself an attractive candidate. Looking carefully at the position descriptions of the kinds of roles you would like to pursue or speaking directly to those with your "dream job" helps in identifying the skills and experience you need.
This might mean seeking out opportunities within your current role or within a volunteer organization to build said experience. For example, a person wanting to transition from an administrative role to a more creative role should ask for opportunities to work with a creative member of the team on a project. If you would like to take up a leadership role, seek opportunities to show leadership in your current role, but also consider taking on a formal leadership role in a board of a local community group.
For technical or professional skills it might be necessary to consider further education. Be realistic about what you can afford time- and money-wise, and understand how study would impact on you personally and professionally.
BE CREATIVE AND FIND OPPORTUNITIES
The final tip is seeking out opportunities informally and formally. Do not let the lack of a formal application process dissuade you. Meet with as many people as you are able for informational interviews, and reach out to people who are connected for introductions.
Apply for roles, and don't get stuck in the mindset that you are not 100% qualified. Seek to provide examples of how you fill the requirements creatively by drawing on your experiences from across the board. Community participation and being open to experiences has provided me with a rich array of examples for selection criteria (and just makes for a more fun and fulfilled life).
Look for lateral moves. Lateral moves are great for broadening your skill set and are likely to be more successful, particularly if you are looking to shift from one type of role to another. Understanding what exactly the move is offering you and connecting it to your broader values-based goals will help set expectations about what you want to achieve and how long you want to stay in a particular role.
Take calculated risks. Can you take a sabbatical to pursue an unpaid or lower paying position to develop skills, build networks, and ultimately, take the jump into the next step? Can you take on more responsibility? A key to this is understanding your comfort with risk, your current financial situation, and your appetite for change.
Consider how to keep developing yourself and always strive for growth. Set broad goals for how you would like to present yourself to the world. You don't have to do everything right away, but you can certainly do it in time.
A great way to get a jumpstart on professional networking? The Hey! VINA app!
(Featured image via giphy.com)